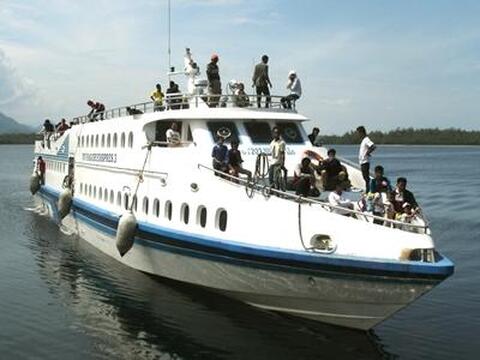 From Kendari
Kendari is the provincial capital of Southeast Sulawesi Province. It is linked with other parts of Indonesia by daily airline flights.
Currently there are three large ships which ply the waters between Kendari and here: the Sagori, the Agil, and the Aksar. On reaching the Kulisusu area they dock at Waodeburi, a harbor about 4 km north of Ereke.
In Kendari go to the docks at Pelabuhan Antareja to ask about boat schedules and to purchase tickets. Ships usually depart Kendari mid-morning and arrive three hours later.  
From Kendari - Wavy Season
When there are strong waves coming from the east, service by fast ship may be suspended. If this happens, you can still get here via a mostly overland route.
In Kendari go to Pasar Baru early in the morning (around 6 or 7 am) to find a van to Amolengo. At Amolengo cross by small boat to Lasiwa, where you will need to board another van to Ereke, arriving in the afternoon. 
Amolengo and Lasiwa are on opposite sides of the strait which separates northwestern Buton Island from mainland Sulawesi, and the waters here are relatively calm.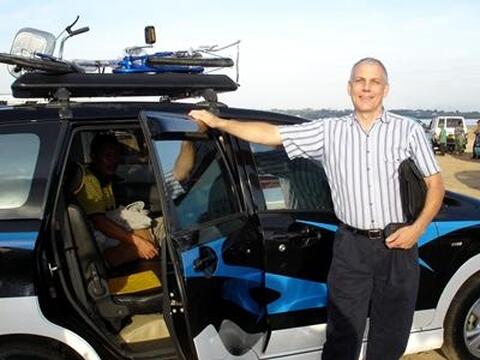 From Baubau
The city of Baubau is located in the southwestern corner of Buton Island. It is linked by daily airline flights to other parts of Indonesia. It is also a port of call for Pelni ships. 
Vans headed to Ereke depart the Wameo market daily, usually around 7 am. Expect the trip to Kulisusu to take at least five hours, and longer during the rainy season.  
From Wakatobi
If you are vacationing in the Wakatobi Islands, any of the large ships heading to Kendari will also stop in Kulisusu.